Backup and Disaster Recovery
Keep your business running smoothly, even when disaster strikes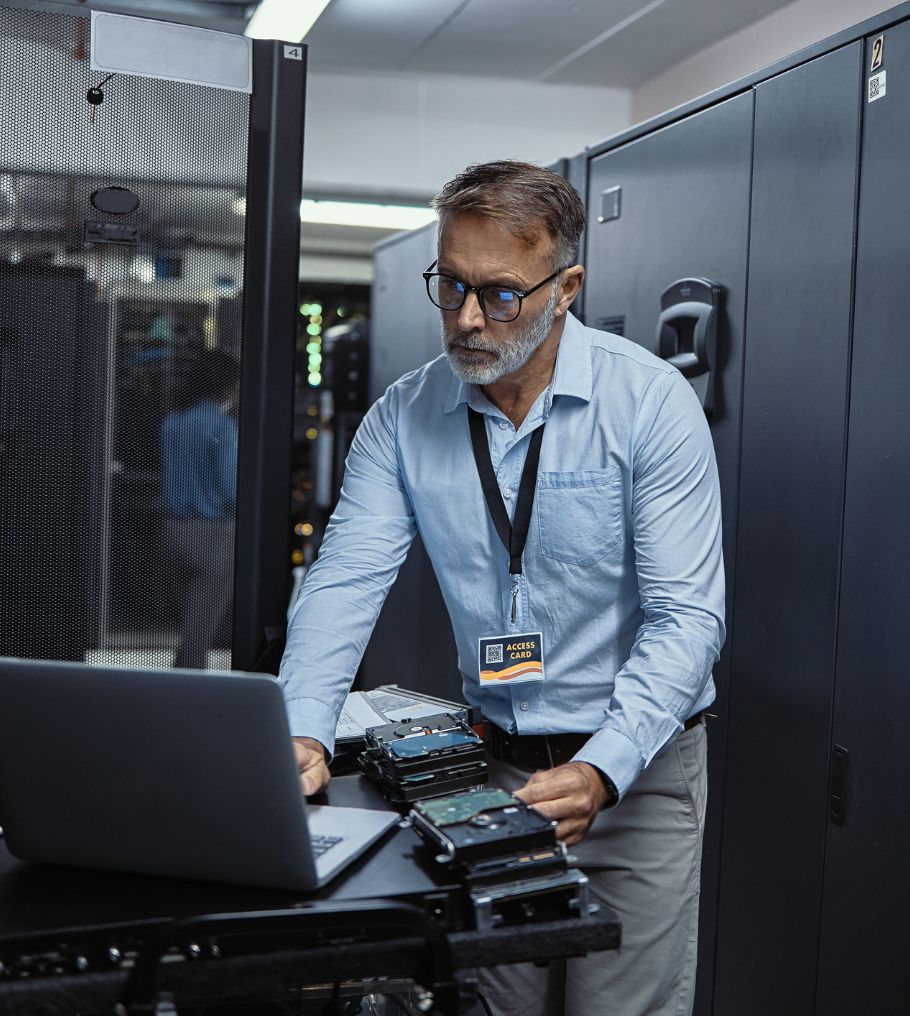 Protect your business from unforeseen events
At any given time, you can lose access to company data and IT systems due to unforeseen events, such as hardware failures, natural disasters, or cyberattacks. Without a comprehensive backup and disaster recovery plan, such incidents can put your business at risk of data loss and crippled operations. This could lead to lost productivity, financial losses, and reputational damage.

Abussi's backup and disaster recovery service provides a comprehensive solution that keeps your data and IT systems safe and accessible at all times. By implementing a proactive approach, we minimise the impact of disasters and help you recover quickly.

Partner with us so you can focus on your core business without worrying about data loss or downtime. Book a call with us to learn more about how we can protect your valuable information and keep your business running smoothly.
With Abussi's backup and disaster recovery service, you stand to gain these benefits: